Live Pest Free – All Year Long!
Nozzle Nolen's 365 COMPLETE Home Protection Plan is like an insurance policy for unwanted houseguests. With us by your side, you're protected against general household pests, rodents, and termites – every day of the year! Our Pest Control Services put an emphasis on the exterior and utilize proactive tactics to stop pests before they get inside. And, with our No Pest Guarantee, if pests appear between treatments, so will we.
The best part? Pricing is affordable. You'll save up to 50% compared to one-time treatments. Call now to get started! 800.226.6536
(Click On The Icons To Learn More)
WANT ALL-YEAR PROTECTION WITH MORE FLEXIBILITY?
Nozzle Nolen's
365 SELECT Home Protection Plan
allows you to build your own bundle of pest control services so you pay for only the services you need while saving up to 50% compared to one-time treatments.
Buzz. Smack. Buzz. Smack. This little mosquito routine is irritatingly familiar to practically everyone who resides in Florida – especially during the year's hottest months.
Read More »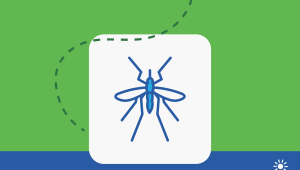 Having problems with summer pests? Reach out to us here or contact us at 800.226.6536 and we'll help you find a solution!
Read More »
No home or work building is without its fair share of pests. The mice, cockroaches, and termites stay hidden in your walls populating their numbers
Read More »
Nozzle Nolen has been serving South Florida since 1951. Learn more about us and why you should choose Nozzle Nolen.
Nozzle Nolen has been one of the premier pest control services in southern Florida since 1951. Our rich history and desire to deliver for our customers is what drives us everyday. Here's a few reasons why you can trust Nozzle Nolen with your residential or commercial property:
Trustworthy – our core goal is to build trust with our customers through the honesty and integrity in which our company was built. As your pest control provider in Southeast Florida , you can be confident that we will deliver each time we come to your home or business.
First-class Service – the experts at Nozzle Nolen are highly trained in their field, and know exactly how to get rid of any pests that might be present in your home or business.
Environmentally friendly – we only use the latest and greatest technologies that are both eco-friendly and effective to keep you safe.
Award winning pest control company – as the premier Southeast Florida pest control company, we have been awarded many different honors throughout the years. One of the awards we are the most proud of is our ethics award, as we take great pride in operating an ethical business that is sustainable for our customers and staff.
We love our community!
Customer satisfaction is key to our success, and we want nothing more than to provide for our customers every single time. Become part of the Nozzle Nolen Family and let us provide the very best Southeast Florida pest control service today!